How Glen
&

Yvette Can Help You
Your Personal Trainer in Leawood, Kansas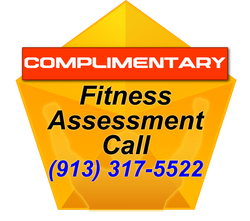 Need a Personal Trainer in Leawood, Kansas? Glen & Yvette are the personal trainers you are looking for.
They help motivate, support, and encourage you to reach your goals and beyond. With their over 30 years of combined experience they have helped hundreds of individuals like you change their lifestyle and start leading the life you've dreamed of.
Assessment & Planning
Prior to starting we sit down and listen your goals and how we can help you. We will also perform a comprehensive assessment that helps us to identify your specific needs. Based on discovery and your goals we will create a program customized for you. Having a detailed plan will help to maximize results in the shortest amount of time possible. In addition the risk of injury is much less – so you won't be sidelined.
Expertise
With our over 30 years of combined experience we have learned how much exercise is enough, when to push, when to lay off. In addition were always staying on top of what the research says is the most effective type exercise.
Accountability
This is probably the most important component of personal training and the reason those who hire a qualified personal trainer are much more successful. Glen & Yvette will hold you accountable to your exercise and nutrition strategy that is going to bring you the results you desire. Your success is our top priority and with accountability we can ensure that you achieve the results you are looking for. Contact your private personal trainer in Leawood for a free consultation.
"They changed my life. Check these guys out!" ~ Wendy P