The Best Piece Of Fitness Equipment For Your Home Gym
Today's short blog is about choosing the best piece of fitness equipment for your home gym. This piece provides unlimited versatility and a limitless number of exercises that you can perform. It also provides as many (if not more) options of exercises than you would find at your local fitness center. Besides machines it can also be used to replace some of the free weight exercises you may be familiar with. 
The Cable Crossover
So what is it? It's the CABLE CROSSOVER. The cable crossover is my number one choice of fitness equipment. While it's the number one piece it's not cheap. The least expensive one is in the neighborhood of $1,500. This would be a starter model, won't provide heavy resistance, and might not be quite as heavy duty.  It might be good for somebody who's just starting out or someone who doesn't need a lot of weight/resistance. 
In contrast to the entry level a full commercial piece can go for well over $5,000, however that is overkill for most, especially for those on a budget. I usually recommend pieces that are between $2000.00 and $3000.00. These will get you a sufficient workout and should last forever. 
The Different Styles of the Cable Crossover
There are two main styles of cable crossovers – you have one where just the cable rails go up and down. The other has arms that go up and down and out to the side as well. They're both fine and will give you a great workout. If I had to pick one, I like the ones with the arms go out to the side and up and down. It gives you a little bit more variety of angle for your workouts. But again, either one would be fine. Usually the ones with the arms that go out to the side and up and down they're a little bit more expensive. 
Here's a some links for possible options: https://www.titan.fitness/strength/specialty-machines/upper-body/functional-trainer/400883.html
In addition this is the machine we use at our studio and an example of some of the different exercises you can use. One quick caveat – make sure you're going to use it – as it could be the most expensive dust collector you'll ever own : – )
Her are some workouts you can do with the machine once you purchase it!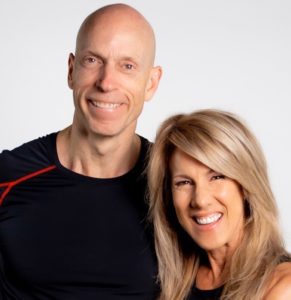 Glen Carrigan
Freedom 4 Life Fitness