The state of the art private, personal-training studio is designed to provide residents of Leawood and Overland Park KS with the best workout experience possible. Having two experienced trainers and no memberships to the public will provide you with the privacy you've been looking for in a workout environment. In fact there's a good chance it will be just you and your trainer allowing you to focus on the task at hand. Besides the privacy the environment is non-intimidating and is impeccably clean and well kept. Check out some of the pictures and descriptions: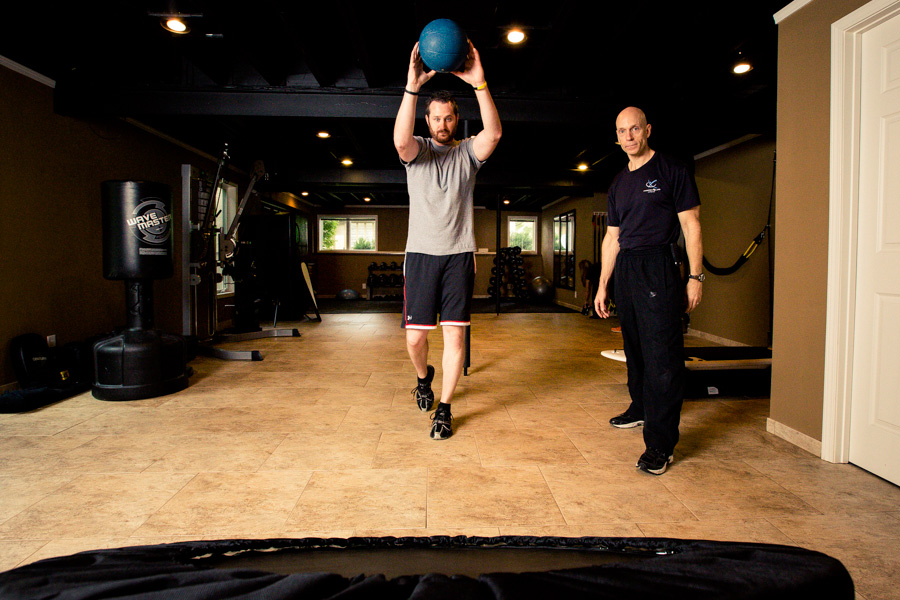 This area has all the tools necessary to get you a great workout. Some examples of equipment found in this area include the functional trainer/cable crossover, barbells/dumbbells, a BOSU, resistance bands, stability balls, adjustable bench, Surf Set surfboard, medicine ball trampoline, and plenty of open space for functional movements.
Genuine, kind-hearted individuals who only want the best for you.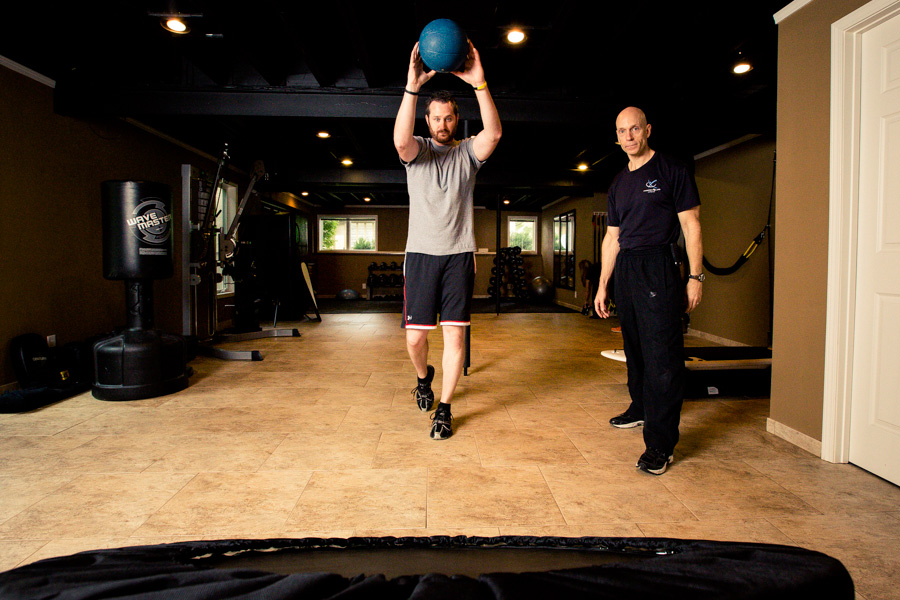 Do you want to get a great cardio workout while the time flies by? Want to travel to an area on your bucket list without leaving Kansas? Want an interactive virtual workout? Then you found the right place!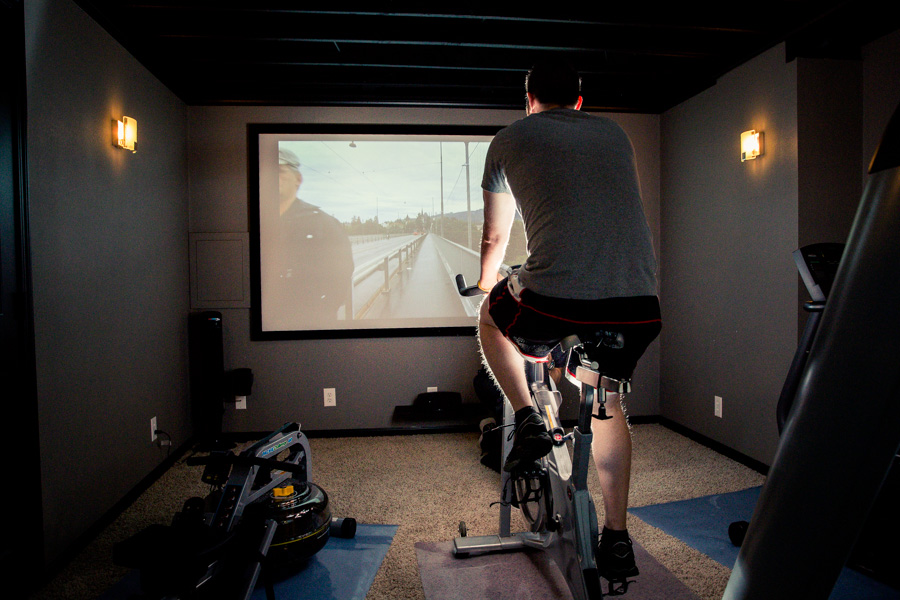 Our cardio experience room is equipped with a 106-inch high definition movie screen with 7 speaker surround sound! On the jumbo screen you can hike through the Grand Canyon, run through downtown Chicago, or row down the canals of Venice Italy without having to leave the room. Through the virtual active program you can experience cinema quality, video based cardio workouts all while listening to your favorite workout music. This room includes a water rower, spin bike, Precor Recumbent Bike, Precor EFX Elliptical, and Precor Treadmill.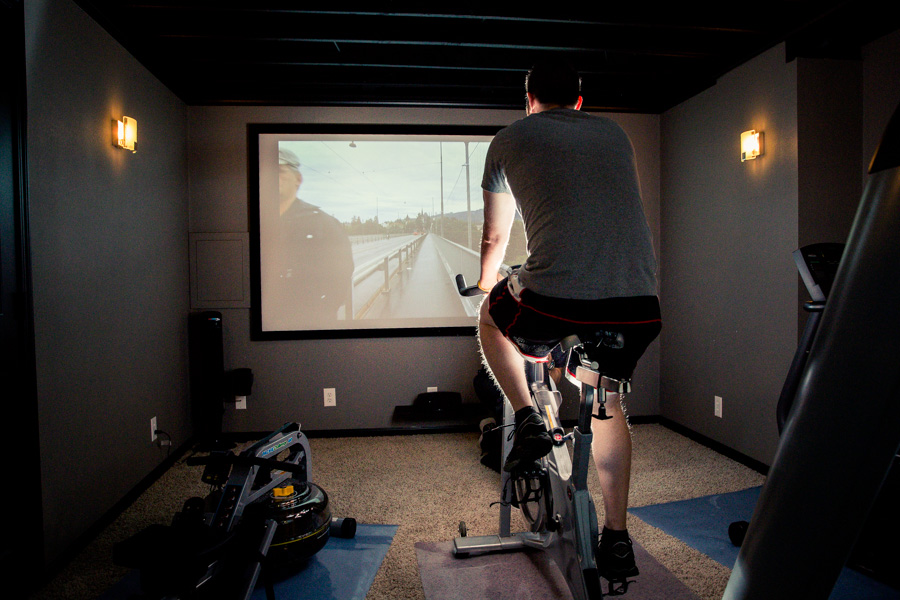 Here's just a sampling of where you can go:
Looking to chill? Want to unwind? Need some downtime? Then check out the relaxation room!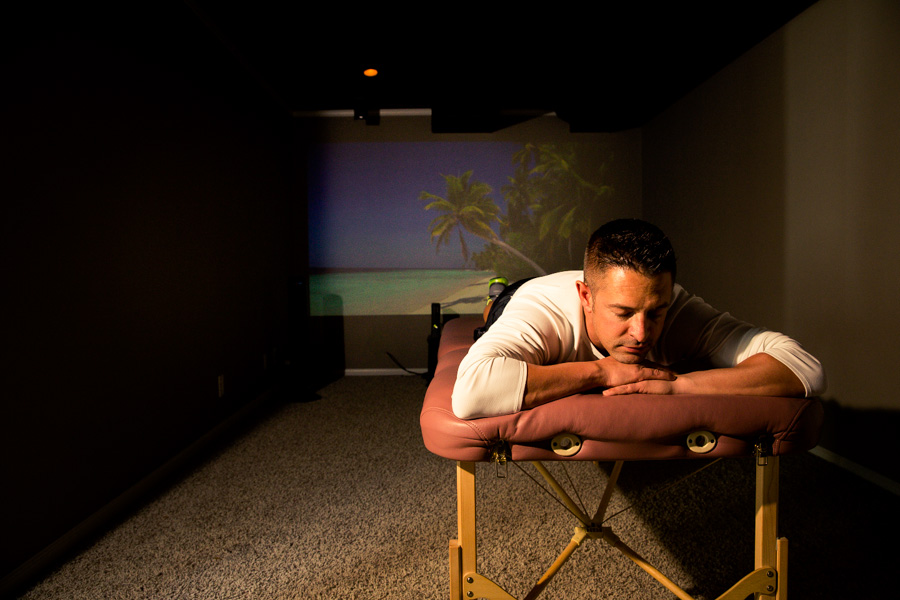 Similar to the cardio experience room this area has a jumbo sized hd movie screen with surround sound as well. However, while the cardio experience room has action and is designed to get you prepared for the workout – this area is to help you unwind after the workout. To help you unwind this area has beach scenes, waterfall, fireplaces, and a variety of other relaxing sounds and scenes to take you to a place of serenity. This area is often used for stretching and triggerpoint therapy that will help relax muscles and minimize muscular soreness.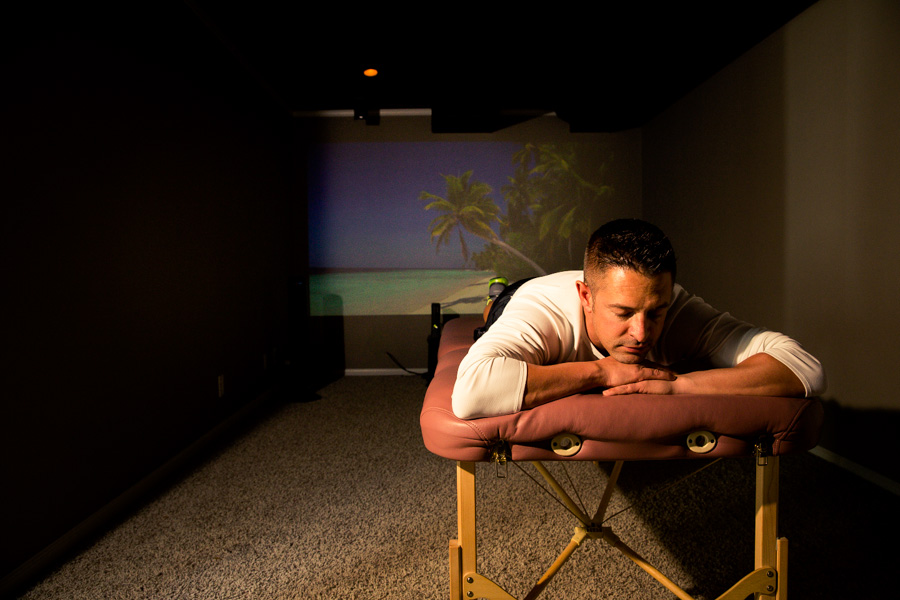 Looking for a unique workout experience? Looking to improve your reaction time and hand eye coordination? Want a fun and exciting challenge?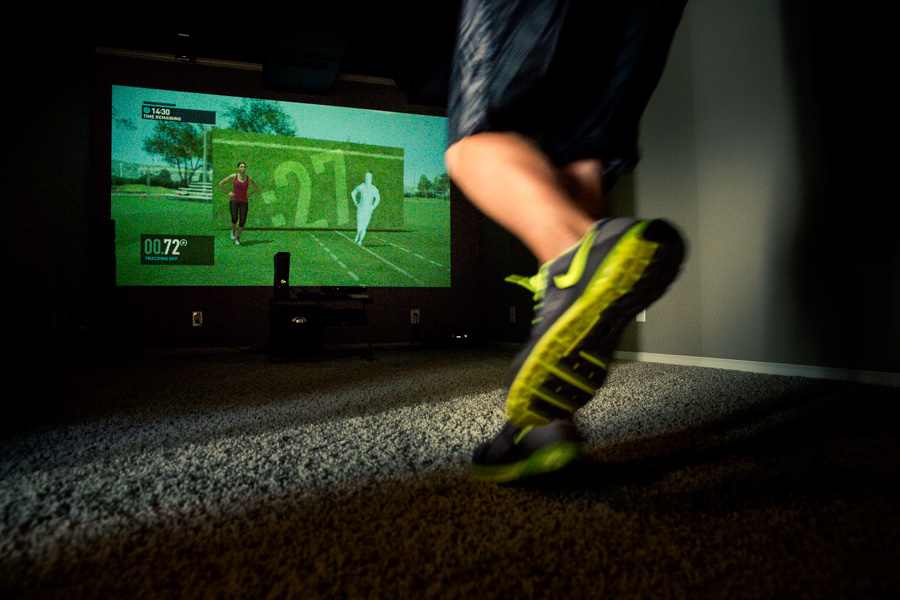 Freedom 4 Life Fitness understands that working out is not a one size fits all approach. Everyone has not only different goals, but different likes/dislikes. Their job is to find what works for you! One type of exercise that has helped former couch potatoes get up and moving is virtual workouts.
Virtual workouts can challenge all of your fitness needs especially, hand eye coordination, reaction time, and balance. In order to create the best experience possible there is a 120 inch HD screen with cinema quality surround sound. Come jump, dodge, lunge, run, and throw your way to fitness – it's a lot of fun!
Crossfit
&

Free Weight Area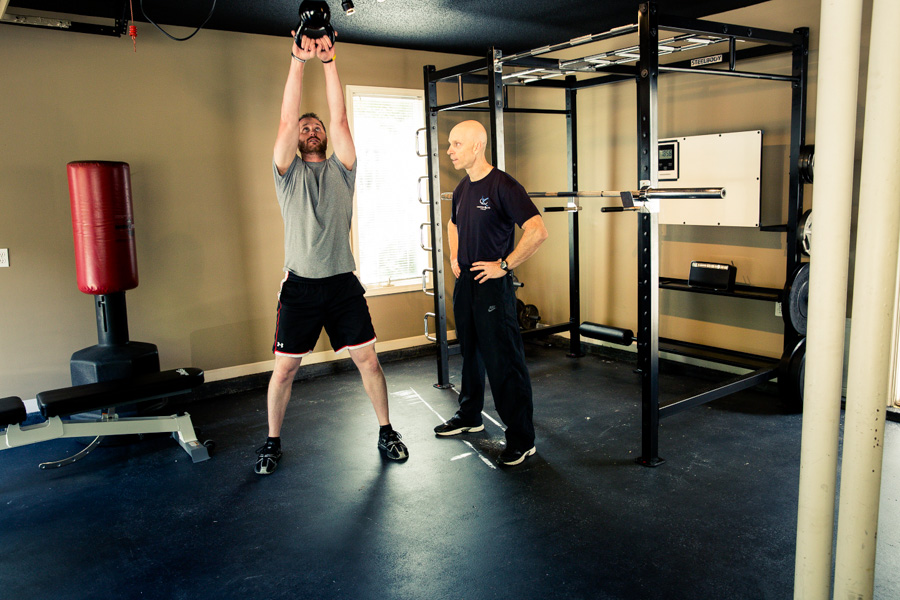 There is a special area designed for heavy lifting and Crossfit-type activities. This area is perfect for power lifting exercises like bench presses and squats as well as the Olympic lifts like power cleans and snatches. This area is also perfect for popular Crossfit exercises like jump ropes, pull-ups, and kettlebell swings.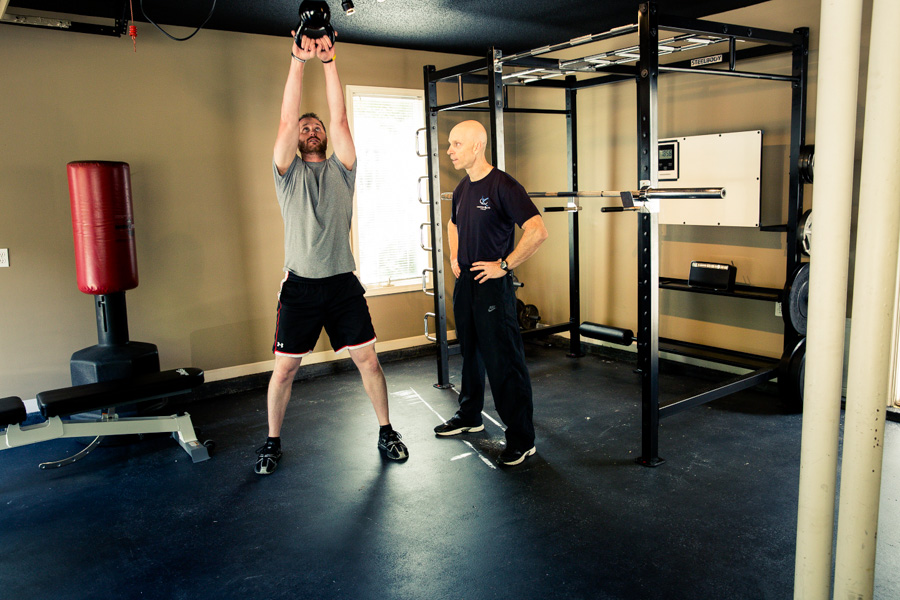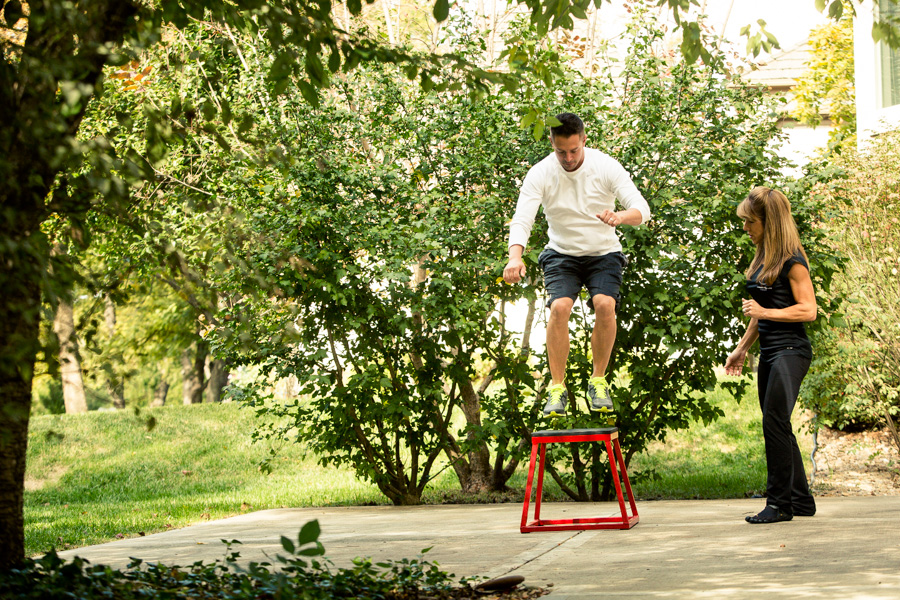 Exercising outdoors can be very refreshing, especially if the weather is nice. There is nearly an acre to run, jump and play to help you get a great workout! This area is often used for sprints, medicine ball throws, box jumps, ladder drills, as well as more traditional exercises like lunges, especially when the weather is nice. The area backs up to Tomahawk creek and trail creating a nice view.
INTERESTED IN JOINING OUR STUDIO?
If you're serious about finding freedom in fitness, we think our studio would be perfect fit for you.
Contact us for more information!