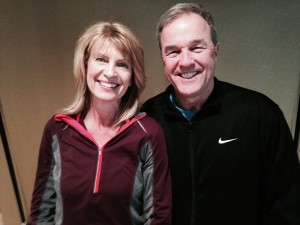 "Glen and Yvette bring expertise and up-to-date knowledge to their training. Their approach is innovative, fun, and highly doable regardless your previous abilities. Though we have worked out regularly for the last 10 years, we have seen far greater results under Glen and Yvette's training program. Therefore, we whole-heartedly recommend them to anyone."

-Mike and Diane Bickle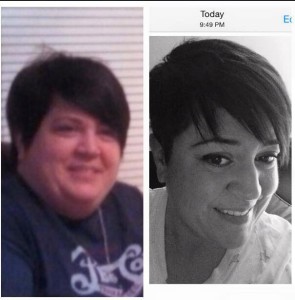 "Through my years on this journey of health, I've not come across many trainers who both motivate and challenge me to reach for my best, while being sensitive to my own unique journey. Since I began training with Freedom for Life Fitness I have went down five sizes. Gained new confidence for who I am in Christ and for what I'm able to accomplish. But probably most importantly through the coaching and care of Glen and Yvette I have found my calling to be a personal trainer. The highest form of praise is imitation and with great joy I can say my life is completely different as I followed their example they set  for me."

-Angela Marshall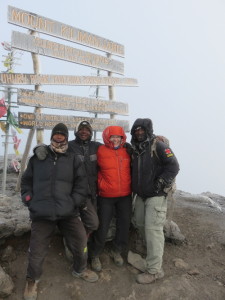 My initial reason for seeking out a trainer was to help me prepare to climb Mount Kilimanjaro. After three visits I knew we had a compatible trainer/client match. Yvette and Glen are positive, upbeat, client focused and goal directed. They want the best for their clients and they will go above and beyond to assist you and meeting your goals with workouts geared to your needs.

I summitted Mount Kilimanjaro this past September and I felt that Yvette was with me the whole way both in preparation and in spirit.  Besides climbing Mount Kilimanjaro this past winter I went from being a blue cruiser on the ski slopes to ski the steeps on black diamonds; I didn't even know this was possible. Oh yeah did I mention I have lost 26 pounds 🙂 Sweet! Yvette and Glen are my secret weapon or maybe just one of my many blessings in life 🙂

-Lisa Schewe
| | |
| --- | --- |
| Before | After |
When I started working with Glen he met me where I was at. He was very careful to not do anything that would re injure my ankle (which I had broke 9 months earlier) and actually used exercises to help strengthen my ankle and lower back. I have even now had a follow up surgery to remove the hardware in my ankle, and after only a 2 week recovery from surgery I was able to jump right back into my workouts.

In addition to my ankle and lower back I hired Glen to help me with weight loss. The combination of diet and exercise he suggested was doable and easy to continue. I have tried many other diets that helped me to lose weight initially, but I always gained the weight right back because I could not sustain the diet for longer than a month. With Glen as my personal trainer I have lost 58lbs and gone from 44% body fat to under 24% in the last 8 months and am still dropping weight! This lifestyle change does not feel like a burden and It is something that I can sustain.  I highly recommend Glen and I feel so much better and have more energy to lead worship and play with my boys!

-Brandon Lautzenheiser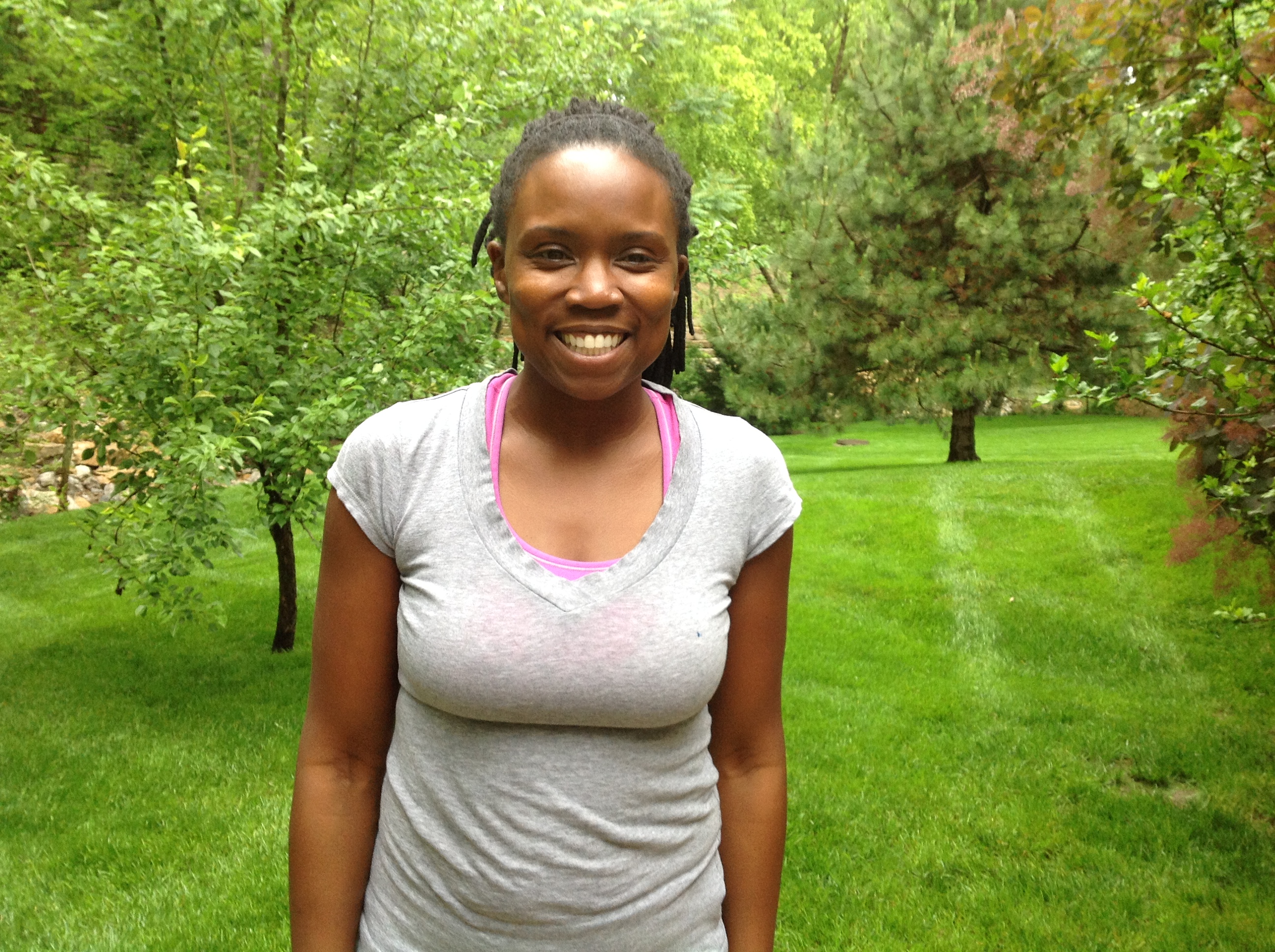 "My workouts with Glen and Yvette have revolutionized my approach to staying in shape and healthy. From working through physical injuries that other trainers simply ignored or were ill-equipped to help me with, working out through my entire pregnancy, watching them safely engage my 16 year old back into fitness as well as my almost 70 year old mother. I can honestly say I have more than loved every minute i have spent with them. I feel safe, cared for and the results are undeniable… Thank you both for training with human dignity at the forefront of your minds and hearts."

– Nayomi Thomas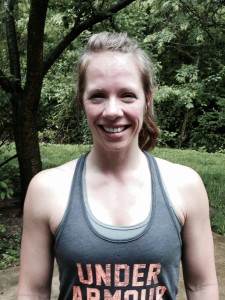 I have been in and out of the gym for the last 15 years. I considered myself healthy and "somewhat" in shape. I have always said to myself "I will never look like I did before having children and that's OK." I had accepted my new body shape and thought it was as good as it gets. After just 8 weeks with Freedom 4 Life Fitness, I am starting to see my 20 something year old body again! I am stronger than ever and have more energy in my mid 30s than I did in my 20s.  Im shocked to see such quick results and how doable it really is. Yvette has taught me nutrition, cardio tips and strength training all while encouraging me to do my very best. She is an inspiration for all women "getting their body back." I have went from 28% body fat to 20% in just 8 weeks. I'm ecstatic to see what the next 8 week results will bring.

What I LOVE about Yvette is that she didn't get started in the gym until her mid 30s. She was able to transform her body and is excellent at teaching others how to do the same. She makes you realize its doable and realistic to get in shape even while raising young children and having a busy schedule. She gives me more confidence each time I interact with her. Cant say enough about Freedom 4 Life Fitness!

-Amanda Martin
"I have had a number of trainers over the years and Glen is simply the best. He really cares that his clients are achieving their goals. He is a true professional, constantly studying the state of the art and applying what makes sense to the programs he designs. I am very appreciative of the progress we have achieved together."

– Gil Williamson
"I began training with Glen 7 years ago after a difficult bout with cancer during which I lost 40 lbs and all semblance of muscle mass. Glen's expert guidance , workouts and nutrition advice helped me regain the weight as muscle and brought me to a level of conditioning I had not seen in over 30 years. He's very good at explaining the science behind different conditioning programs and varying them frequently to ensure continued improvement. Varying routines also eliminates the boredom factor!

I've worked with multiple trainers over the last 30 years, and Glen is far and away the best – and most personable"

– Jim Gant
"Glen & Yvette are an amazing health and wellness duo. Their teamwork approach to healthy eating and exercise keeps me motivated and coming back for more. In just a few months, I've lost 30 pounds and it was a lot easier than I ever imagined. At 44, I'm in the best shape of my life. I'm happier, I have more energy, my clothes fit better and the compliments I get from co-workers and friends is a huge bonus!"

– Jill King
"I started working with Glen August 1, 2011, overweight and out of shape. Perhaps more importantly, I was showing signs of Type 2 Diabetes. With Glen's help, I've lost over 35 pounds, have kept it off, and am now free of diabetic medicines and symptoms. Every day when I would wake up before working with Glen, I would feel chronically tired with sore muscles and little energy. Now that I am working with Glen on strength and flexibility and a home program for aerobics, I feel markedly better. In fact, I feel years younger. When I have to walk the golf course, I have energy to spare.

In addition to physical workouts, Glen gives me mental workouts – mental training to keep my mind as in good shape as my body into old age. He has challenged me to learn about physiology to better understand how the body best functions. Glen has also helped direct me to better nutrition. Instead of suggesting the latest fad, he has encouraged me to follow a sensible protein-carbohydrate balanced diet that gives me both strength and energy.

Glen is a very likable person – always encouraging and supportive. He is easy to talk with and makes it apparent he really cares about his clients."

– Larry Green
"I have been working with Yvette Carrigan since 2005 and as of 2008 with both, Yvette and Glen. When I starting working out I had no idea that this step would change my life and well-being to such an extent that I can no longer imagine my life without the training by this wonderful team. I guess I could say, I am "hooked" for life.

Yvette and Glen are not only extremely knowledgeable in their field, but they also have a great talent to teach, motivate, listen and to explain the various exercises which helps me to better understand my body and to execute the task at hand. What I value above all is their caring attitude and dedication to each student/client. For example, they always find a balance between pushing me a bit and carefully weighing the benefit vs. possible risk (I am above 21+). I can honestly say that I have never felt better, looked better, and my energy level is such that my younger friends and clients make many positive comments about it all the time which I enjoy.

I can wholeheartedly recommend Yvette and Glen to any person interested in improving their physical fitness and having fun in the process."

– Ingrid Low
"Yvette takes her fitness to levels that the Greek Gods would have made statues to commemorate. Her dedication to herself and to others has inspired me to explore my potential and furthermore, to share that dream with others."

– Grant N.
"Having a personal trainer on and off for 30 years I can't say enough about Yvette Carrigan. I started working with Yvette over six years ago – and have been blessed to have known her during this time. There are many characteristics that exemplify a great trainer – these include caring attitude/dedication to the client, expertise/knowledge of craft, ability to motivate/push, and energy. In my experience it is rare to find an individual who possesses all of these traits – Yvette does! Not only does Yvette have excellent knowledge but she takes the time to ask me how my body is doing and then pushes me just hard enough to get a good workout – but not too hard to injure me. In addition, her caring attitude and dedication to her clients is the best of the best – I thank God Yvette is in my life."

– Sonja Gorman
"Glen constantly motivates me to achieve more. I greatly enjoy our training sessions and the results that I get from them!"

– Wendy P.
"I have trained with Glen and Yvette Carrigan for the past several years. Since beginning with them they have been able to take me to a very high fitness level. Consistently working with my diet and exercise I have achieved strength and conditioning I never thought I would achieve since my college day's. I have been able to reduce my body fat by 8% and currently rank in the top 10% of my age group in almost all aspects of health and fitness (muscular strength, cardiovascular endurance, muscular endurance, etc.). Their attention to detail and professionalism has been the highest I have ever experienced with a professional trainer. In addition, they vary they regularly vary the workouts which is why I never get bored and why I have seen continued improvements in my physical fitness."

– Jeff Hall
"This woman will inspire you to achieve your personal best and she won't settle for anything less."

-Ann G.
"After working with Glen for the last year I have made significant improvements in my health and fitness. In the process I have lost over 40 pounds of fat and feel much better physically and mentally. While Glen provides me with an excellent workout at the fitness center – his expertise and accountability go far beyond the fitness center doors. He holds me accountable to my exercise and nutrition and frequently provides me with the tips to maximize my programs effectiveness. His complete approach to personal training has helped me make significant improvements and I am excited about the continued changes to come. I would highly recommend him to anyone wanting to make improvements in their health and fitness."

– John Wigington
"During the four years we trained with Glen he was always the consummate professional. He listened to our fitness goals and developed creative training routines to fulfill our needs. He increased our strength and conditioning and actually made the training enjoyable.

He also developed programs for us to use at home varying the exercises and increasing the level of challenge. We would highly recommend Glen for anyone who wants to improve their level of fitness."

– Ann and Kurt Grindstaff
"Glen and Yvette both are exceptional Certified Personal Trainers. I have used Glen for over 10 years and my wife worked with Yvette during the same time frame.

Before joining a gym and engaging the services of Glen, I felt my 5 days a week of running 4 miles a day was all I needed to keep in shape. And sure enough I was in excellent cardio shape, but not without paying a painful price for my fitness. Seemed as I got older, the running injuries became more varied and frequent. That is when I decided to join a gym and seek professional training. Looking back, that was one of the best decisions I've made in my life. And guess what? My running became much more enjoyable and injury free!

After a lengthy conference and physical testing with Glen, he came up with a fitness program containing aspects that I didn't realize I was missing. We worked on flexibility, strength training, balance, core train and a complete stretching program. And most important he taught me the PROPER way of using gym equipment. Over the years, I've seen so many well-intentioned individuals join the gym and start working out without a clue of using the proper technique on the machines. Injuries and sore muscles turn many into a 30-day membership and graduation!

As mentioned, my wife Elaine joined the gym at the same time and engaged the services of Yvette. While putting her through the initial tests, Yvette discovered that my wife had an abnormal heart rhythm. She told my wife, that she could not continue the training until she was checked out by our doctor.

Long story short, my wife found out that she had Atrial Fibrillation. Left untreated Atrial Fibrillation can be a life-threatening disease. Shortly thereafter she had a heart ablation at Medical University of SC which cured her AF. We don't even like to think what could have happened if it wasn't for Yvette! With that behind her, she started personal training with Yvette and experienced the same overall body well-being that I did with Glen.

You won't find two better Personal Trainers than Glen and Yvette!"

– Chuck & Elaine Nortemann